Tata Steel Chess India, the country's biggest chess tournament will commence on August 31, 2023 at 3pm. With 2 days to go, We have had some really good coverage of the tournament already on print and wire. 
Few more articles were published at leading platforms : 
1. The Sportskeeda : R Praggnanandhaa, Gukesh D among 5 Indians featured in Tata Steel Chess India event : 
Emerging as a main contender, R Praggnanandhaa, who just made it to the FIDE World Cup semifinals, is set to feature as one of India's leading players at the Tata Steel Chess India (TSCI) event.
This keenly-anticipated contest is scheduled to take place at the esteemed National Library in Kolkata from August 31 to September 9.
Joining Praggnanandhaa on the grand stage are other well-known Indian chess stars such as Gukesh D, Vidit Gujrathi, and Arjun Erigaisi. These talented players showed their quality by progressing to the quarterfinals of the FIDE World Cup in Baku.
A notable addition to this year's event is reigning women's world champion, Ju Wenjun, who is set to make her debut in the contest. Her participation counts as a layer of excitement and prominence to the contest.
2. NE India Broadcast : 5th Edition of Tata Steel Chess India from August 31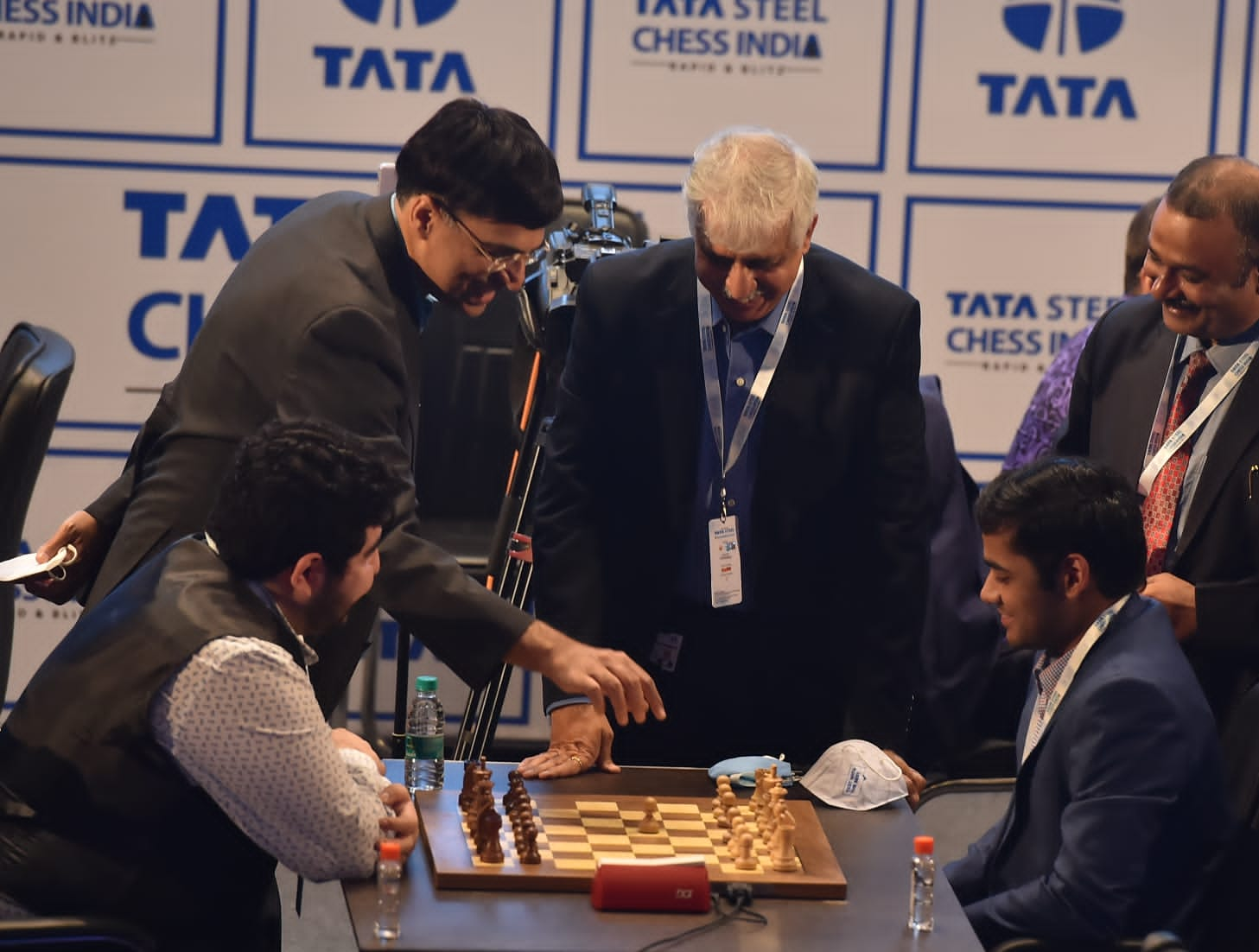 Fresh from qualifying for the semifinals of the Fide World Cup at Baku, Azerbaijan, R Praggnanandhaa will headline the competition at the fifth edition of Tata Steel Chess India (TSCI) is going to be held from August 31 – September 9, 2023 at National Library, Kolkata. The women's fray, too, showcases the best in the game with current World Champion Wenjun Ju making her TSCI debut. Like last year, the tournament will have both Open and Women Category with same format – rapid and blitz.
Top International Grandmasters, top Indian men and women Grandmasters, young Indian talents and Viswanathan Anand as the ambassador of the tournament will enrich this year's competition. The four Indians stars who qualified for the Quarter Finals at the FIDE World Cup in Baku – namely Gukesh D, Vidit Gujrathi, R. Praggnanandhaa and Arjun Erigaisi will all be in Kolkata to compete at the Tata Steel Chess India.